Starting this week, I am excited to welcome you to Google Cloud Next '20 OnAir, our reimagined, 9 week digital event series bringing together our global community of Googlers, customers, partners, analysts, press and more. As I've shared, our team has been hard at work to evolve our flagship event into an immersive and impactful digital experience for everyone.
The event will launch tomorrow, July 14, offering fresh content each week through September 8, with over 200 sessions ranging from compelling keynotes from industry luminaries, to real-life behind the scenes cloud journeys with customers. And every week we will offer dozens of opportunities to learn with top Google engineers, including 1:1 time with cloud experts.
Here's how to get ready.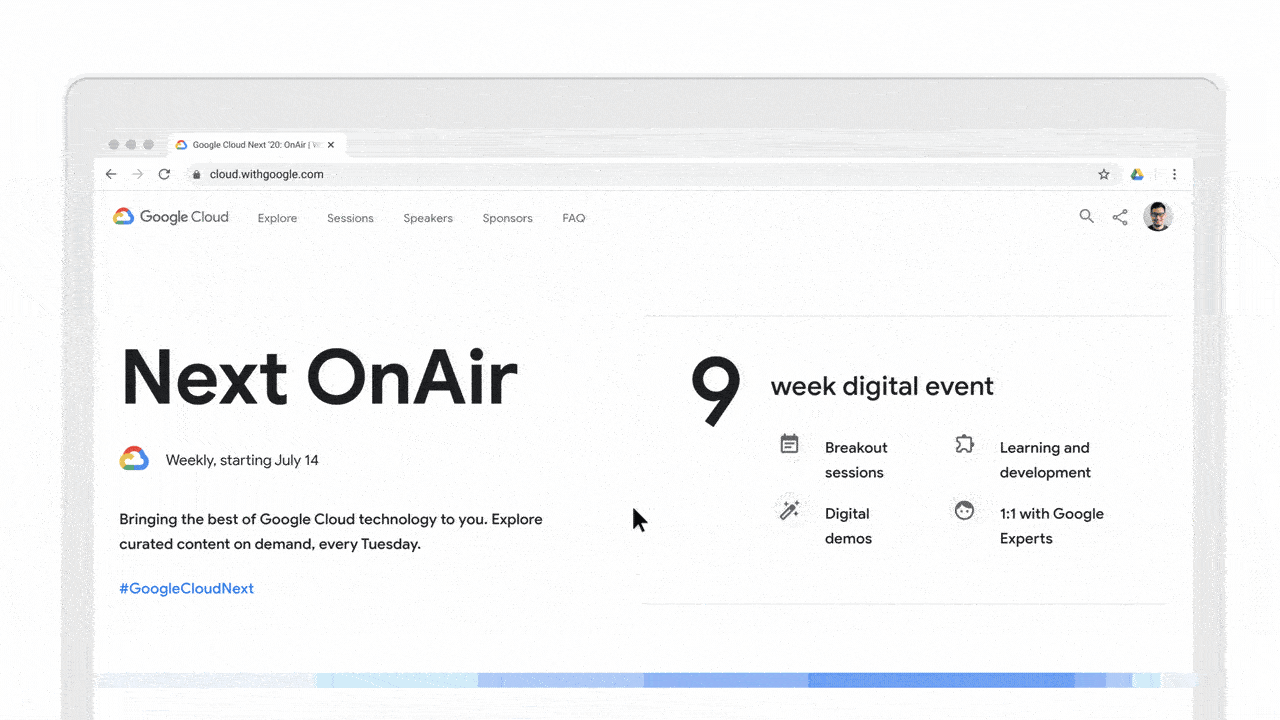 As we're all navigating through unprecedented times, bringing together our global cloud community feels more important than ever—to collaborate around some of today's biggest and most important challenges. Companies around the world are turning to Google as their cloud provider of choice because of the innovative technology we have created to help companies with their digital transformation. So, whatever you're solving for right now, we're here to support your journey ahead.
On behalf of Google Cloud, thank you for tuning into Next OnAir. You're in for an amazing 9 week experience.
Google Cloud Next '20: OnAir begins July 14. Register today, for free, on the Next OnAir website.
Read More for the details.