Editor's note: Today's post is a Q&A with Jhanvi and Ketaki Shriram, founders of Krikey, an Augmented Reality gaming app that is live on iOS and Android. In 2019 Krikey launched their first location-based AR game (WINGSPAN) built with Google Maps Platform and sponsored by the National Audubon Society. But in the wake of COVID-19, they found themselves needing to make changes so their users can play their location-based game at home.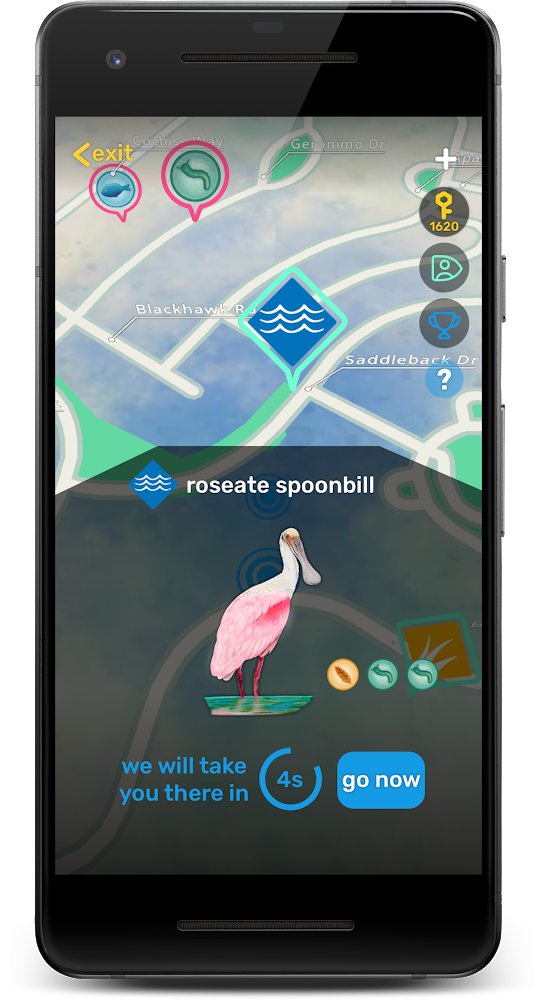 How do you adapt a location-based game to be played at home?
Jhanvi: It was really important to us that we retain the essence of birding (the concept of traveling to a different location to sight a bird) while creating an adaptation to our current situation. We loved the real world location component of our games and wanted to retain that even if we needed to quickly adapt for people to play at home.
First we had to find a way to ensure players have the choice to play from home or while walking safely while social distancing. To do that, we introduced the teleport feature where players can tap on any pindrop on the map and 'teleport' there to collect a bird–without leaving their living rooms.
To keep the map in our game (because users love discovering birds on it), we simply move the user to the latitude and longitude coordinates of a pindrop when they tap on it. Players get five seconds to choose whether they want to tap out and walk to the location. If not, they can tap 'go now' and the AR experience will load in their home.
Ketaki: Our new teleport feature makes the game a lot easier to play. Players can zoom around their neighborhood map and collect food tokens and birds.
Using the user's current location and the coordinates of the desired pindrop, we can move the user's avatar to the location of the pindrop. This allows them to enter the AR experience and collect birds without walking.
We had to figure out a way to retain the "krikey-ness" of the experience–the delight in first discovery of a bird in Augmented Reality, and the competitiveness of the game. To do this we introduced badges and challenges. Badges can be found on your profile and earned by collecting certain groups of birds. Daily challenges provide the opportunity to earn special badges on particular days (ie; in the forest Friday challenge, players can earn a special badge only available that day for collecting the most forest birds).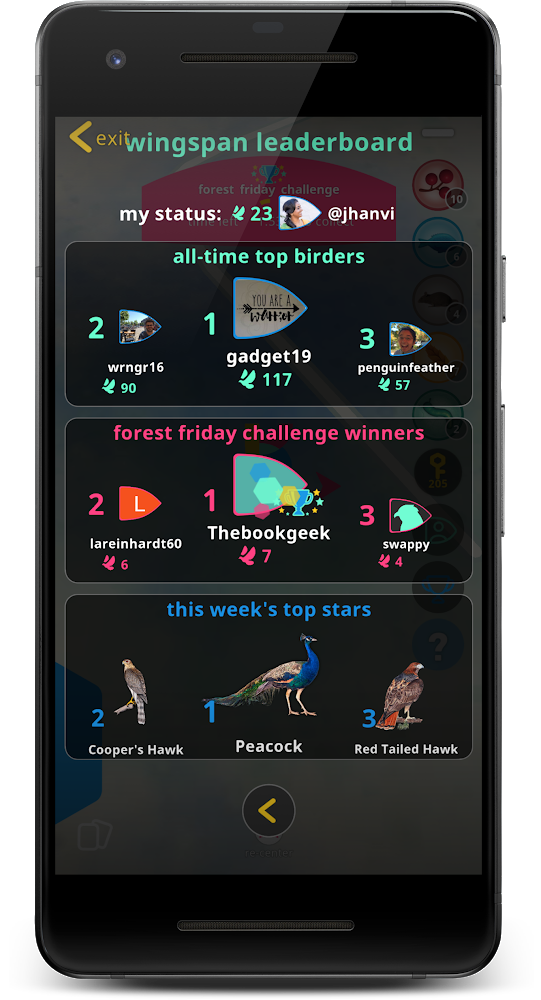 How have your users adapted to the changes?
Jhanvi: Many of our users have actually continued to use the maps feature to explore their neighborhood, safely while social distancing. As people are forced to stay at home their only form of exercise is walking the streets around their home. One user shared with us that the game is a fun way for her to break up where she's walking every day and to motivate her to stay positive and walk.
Ketaki: A lot of our players find the app a great motivator to be more active. We added a leaderboard feature where we showcase top birders and the winners of our daily challenge in-app. It's been a strong incentive for players to come back and more than one user has shared that the leaderboard motivates them to want to be in the top three every day.
Jhanvi: A few of our users just hit a major milestone and collected over 150 birds in-app.

Have you seen any trends in this new style of gameplay?
Jhanvi: We've seen a lot of parents playing while walking with their kids, which is fantastic. With schools closed, some parents use the app as a form of 'nature school' for their children. For each bird collected, players earn a fact card, similar to a baseball trading card, that they can keep.
Ketaki: As one of our users shared with us in a review, Wingspan is the perfect family friendly game to bring everyone together during this stressful time.
To learn more about Krikey's unique approach to gaming, read this past blog post. To enjoy #DigitalBirding with the Krikey App, visit www.krikey.com or download the app from the App Store or Google Play.
For more information on Google Maps Platform, visit our website.
Read More for the details.