At Google Cloud, we believe everyone—not just those who specialize in writing complex queries—should be able to harness the power of data. As businesses adapt to new realities, it's important that employees have access to useful data, so they can make informed decisions quickly and produce better business results. To help deliver on this vision, we're making it easy for anyone to work with massive datasets in Google Sheets and we're adding new, intelligent features to help automate data preparation and analysis.
Better together: BigQuery + Google Sheets
Today, we're announcing the general availability of Connected Sheets, which provides the power and scale of a BigQuery data warehouse in the familiar context of Sheets. Connected Sheets enables people to analyze billions of rows and petabytes of data in Sheets—without requiring specialized knowledge of computer languages like SQL. A live connection between BigQuery and Sheets means your data stays fresh and protected by Google's security architecture, unlike with desktop spreadsheet applications. People across your organization can apply familiar Sheets tools like pivot tables, charts, and formulas to big data, quickly deriving insights and reducing their dependence on specialized analysts.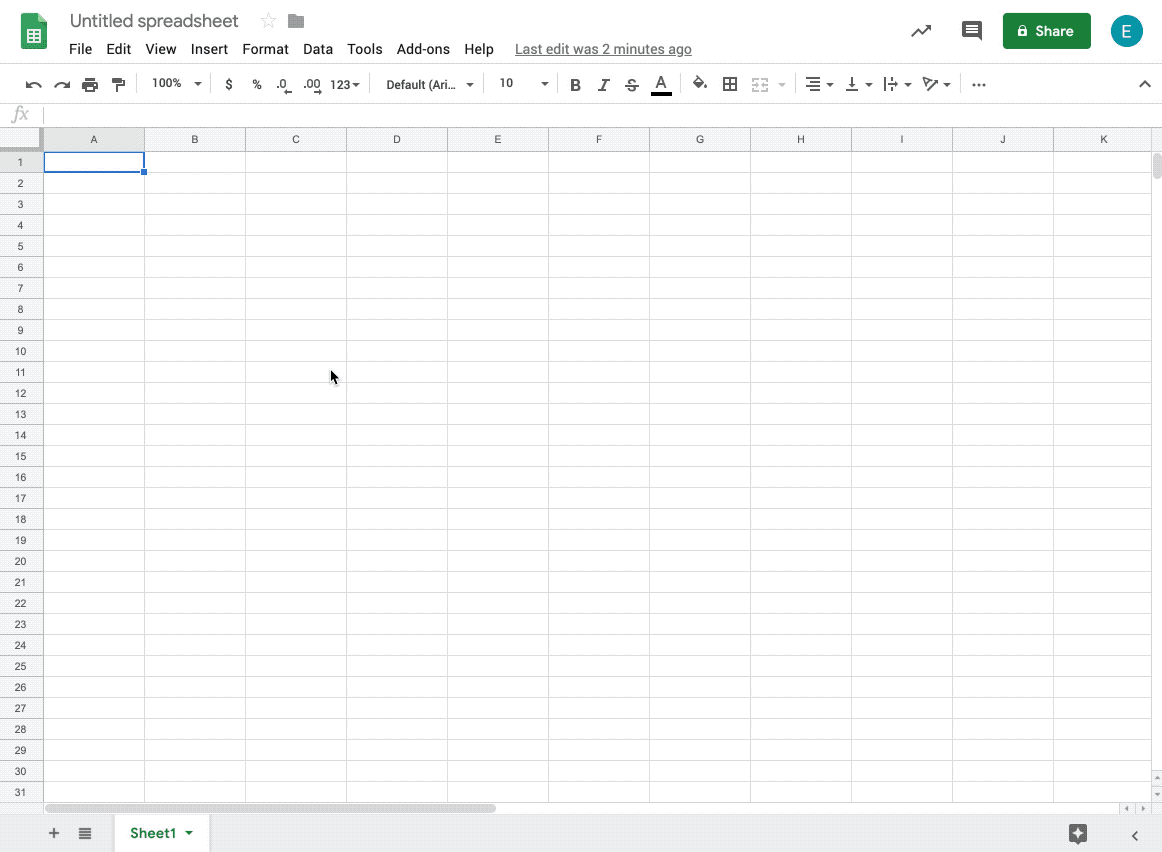 Through our beta program, several customers have already experienced the benefits of Connected Sheets. PwC, a global professional services organization, uses Connected Sheets as part of its efforts to make technology and data more accessible across its workforce. Says Peter Van Nieuwerburgh, Global Change Manager at PwC, "If you look at our own adoption dashboarding, it's more than three terabytes of data—good luck putting that in any spreadsheet. With Connected Sheets, we're not really pulling the data into the spreadsheet, rather it lives in the database where it belongs. The ability to go and so easily analyze and visualize the data is really powerful."
Get to insights faster
We continue to build Google AI natively into Sheets, so it's easy for everyone—not just specialized analysts—to quickly make data-backed decisions. For example, you can ask questions about your data in plain English or see suggested charts and pivot tables. Today we're announcing upcoming new features that leverage the power of Google AI to get you to insights even faster:
Automate data entry: Later this year we'll be launching Sheets Smart Fill, which detects and learns patterns between columns to intelligently autocomplete data for you. Say you have a column of full names, but you want to split it into two columns (first and last name, for example). As you start typing first names into a column, Sheets will automatically detect the pattern, generate the corresponding formula, and then autocomplete the rest of the column for you. Similar to how Smart Compose in Gmail helps you write faster with fewer mistakes, Sheets Smart Fill makes data entry quicker and less error prone.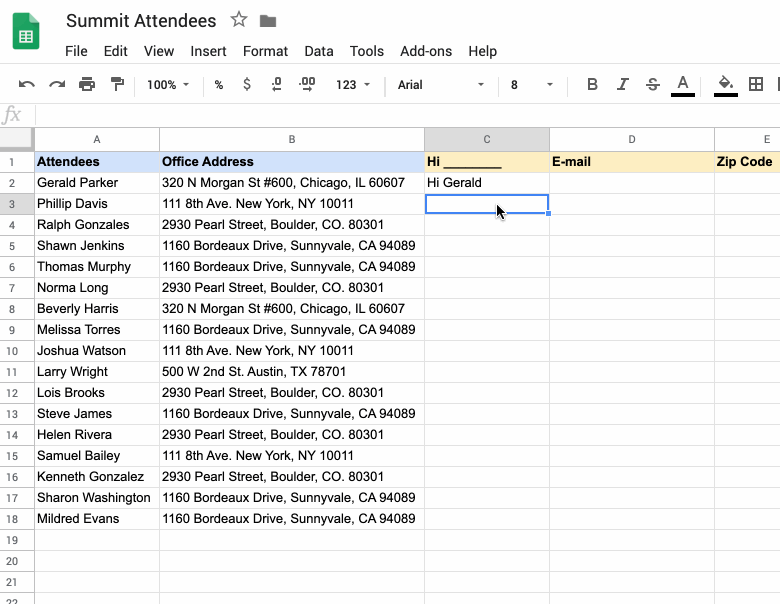 Make confident decisions, with clean data: Before making critical decisions, it's important to ensure your data is consistent and error-free. We'll soon be introducing Sheets Smart Cleanup to make data cleanup faster and more accurate. Upon data import, Sheets will surface intelligent suggestions in the side panel; it could, for example, help you identify and fix duplicate rows and number-formatting issues. You'll also see column stats that provide a quick snapshot of your data, such as the distribution of values or most frequent value in a column, helping you quickly catch potential outliers and confidently move on to analysis.
Read More for the details.